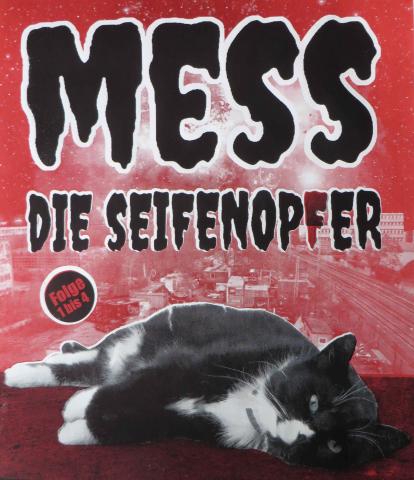 10.07.2022 Premier
 "Mess - die Seifenopfer"
26.07 19uhr: World Premier "Mess - die Seifenopfer" (100 minutes) at Zirkus Mond, Disko Babel, Lilli-Hennoch strasse, Berlin.
Showcasing the musical comedy filmed  over two years at the Disko Babel culture container park in Prenzlauerberg, Berlin which is currently scheduled for eviction before the end of the year.
This four part D.I.Y. production will be presented on the big screen on the  26 July 19uhr  (showtime 20uhr) in the  Zirkus Mond tent with live interval  interventions from  cast and crew.  
entry: 5 euro in order to help cover production costs.
Watch the trailer here:
https://youtu.be/4F7W9AaIWbY
 
mess-the soap:
the mess zone: an autonomous artist colony and refuge for international freaks, misfits and lots of cats.
a ragged and bloodied soldier appears  from the north carrying  a precious artefact with unimaginable powers but what motivates his mysterious mission to mess?
meanwhile, deep in space an ancient alarm system is activated....
heres what the critics said so far: 
"frankly i did  not understand it all."
"its the D.I.Y. drink n drugs trashy scifi soap operetta that asks as many silly questions as it does  answer them."
"an abomination of cultural messappropriation"
decide for yourself!  watch the trailer here:
https://youtu.be/4F7W9AaIWbY
zirkus mond is here: